Search continues into the night for a beloved grandfather missing in Victoria's alpine region
Police will search into the night for a beloved grandfather who disappeared in
Victoria's
freezing alpine region on Friday.
There are grave fears for Christo's wellbeing, as he was last seen about 2.45pm on Friday, when he was at Big Muster Drive, Dinner Plain, north east of Melbourne.
Police will tonight be driving around with infrared sensors, two beaming lights have also been set up.
The hope is if Christo is out there and conscious, he will have the lights to guide him home.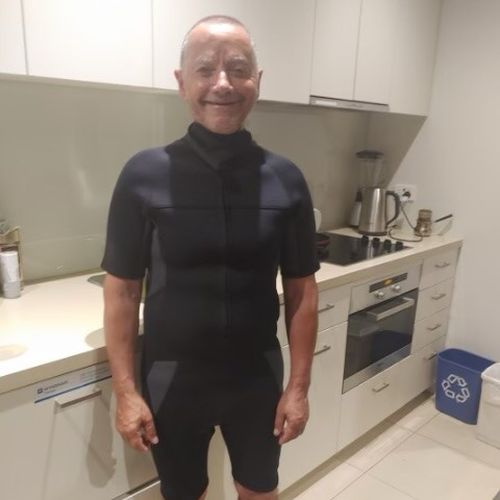 In a statement, his family has described him as a "kind and loving person" who enjoys nature and adventure.
"We are devastated knowing that our dad Christo is still missing in Mount Hotham's high country," the family said.
"He is a grandfather to four beautiful granddaughters and we know he would love to see them again.
"He is adored by his children, wife, family and friends and everyone else who knows him."
The family thanked the local community, police and everyone involved in the search.
"We are all praying that his strong and resilient nature will find his way back to us," the family said.
Locals have given up work today to help the frantic search for the 70-year-old Melbourne man.
However, a prediction of snow for the area and high winds are heightening fears.
It was -1C on Mount Hotham at 7am on Monday, and just 1C by 11.30am.
It's understood Christo, who is not local to the area, being from Greensborough in Melbourne, went for a walk to see emus reported to be in the area, but hasn't been seen since.
It is hoped he has managed to find shelter in one of the 400 accommodation sites in the area.
Emergency services have been searching throughout the weekend and Monday morning with volunteers on horseback and foot also involved.
Most shops in the area are said to be closed as all locals chip in to help try to find Christo.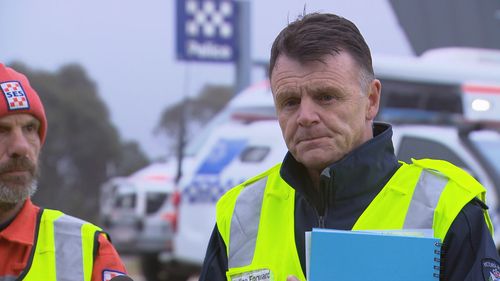 Speaking to media today, Inspector Paul Hargreaves said conditions were changing fast.
"We will get down to freezing tonight and we are expecting tomorrow to get snow flurries and that's a concern for us," he said.
"We are throwing everything at this search, in the hope he turns up."
Hargreaves said Christo's wife contacted police when he didn't return home about 6pm on Friday.
"She was concerned something may have happened," he said.
"He doesn't know the area greatly but having said that he was just out walking on a local track, the Mountain Track it's called, that's where we believe he went.
"What we understand is Christo is quite fit for his age, he walks approximately 45 mins every day with his dog, he's a mobile person in good health.
"We are thinking he may have come across some misadventure or something has happened to him, maybe he got disoriented, we don't know.
"We know we have a limited window and the conditions up there can be quite perilous.
"We hope for the best we plan for the worst."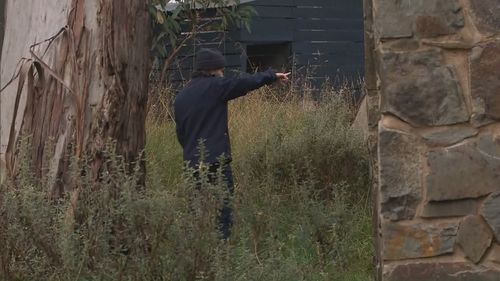 Hargreaves said a witness told SES on Friday night they saw a man matching his description on a popular walking track.
They want to speak to this person.
Christo, who is bald and weighs about 65kg, was last seen wearing a dark long sleeve top, jeans and white crocs.
The search will continue into the night.