Daniel Andrews says scrapping isolation rule before winter depends on Omicron BA. 2 sub-variant
Daniel Andrews has flagged one thing happening but says it depends on what happens with the new sub-variant ahead of winter.
Victoria has flagged scrapping isolation rules for Covid close contacts however it has come with a warning from Premier Dan Andrews with winter around the corner and a sub-variant driving up case numbers.
Mr Andrews on Sunday floated the possibility of dropping isolation requirements for people that live with confirmed cases as NSW and Victoria experienced an uptick in Covid hospitalisations.
Under existing rules, close contacts must self-isolate for seven days but Prime Minister Scott Morrison has already said he wants the requirements scrapped.
National cabinet is examining the proposal with the state's chief health officers set to report back on what it would mean for case numbers and hospitalisations.
"We're very keen to move down this path," Mr Andrews said.
"But we need to do it with a proper understanding of how many extra cases it will mean.
"Logic tells you it will drive the number of cases."
Under one proposal, close contacts would under a RAT test every morning and would be allowed to travel and work as long as they test negative.
But the premier warned he was expecting an increase in case numbers over winter and with the BA. 2 sub-variant proving highly contagious in NSW.
"It's about a balance," Mr Andrews said.
"The inevitable winter spike in cases. And the spike in cases we're seeing in NSW – and to a lesser extent here – because of this B sub variant.
"As soon as we can and as soon as we've got that advice and know the full effect of what it will be, we'll be sure to make announcements."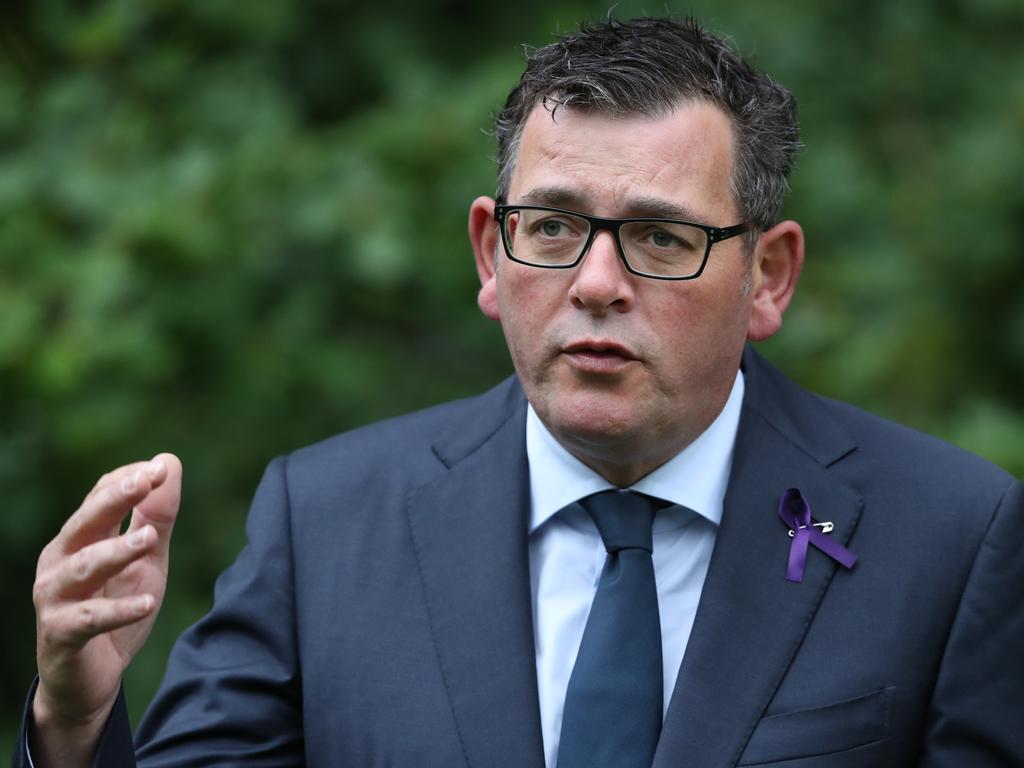 Victorian Premier Daniel Andrews says he wants close contact isolation requirements scrapped as soon as it's safe. Picture: NCA NewsWire/David Crosling.
Victoria notched up another 6694 cases in the past 24 hours on Sunday while 16,813 were recorded in NSW.
There were four virus deaths in NSW and none in Victoria.
Both states are battling to keep their Covid hospitalisations low with 215 patients receiving care in Victoria in Sunday's figures and 1124 in NSW.
It is another rise from the day before, when there were 1090 in hospital with Covid in NSW, which was up from the previous day of 1060.
In Victoria there was 210 Covid hospital patients reported on Saturday, which was up from 199 the day prior.
There are now 21 active cases in Victorian intensive care units, with six of these needing ventilation.
In NSW, 33 people with Covid are in the state's ICUs.
The current figures are an increase on both states' recent hospitalisation troughs — with Victoria's bottoming out at 175 in early March.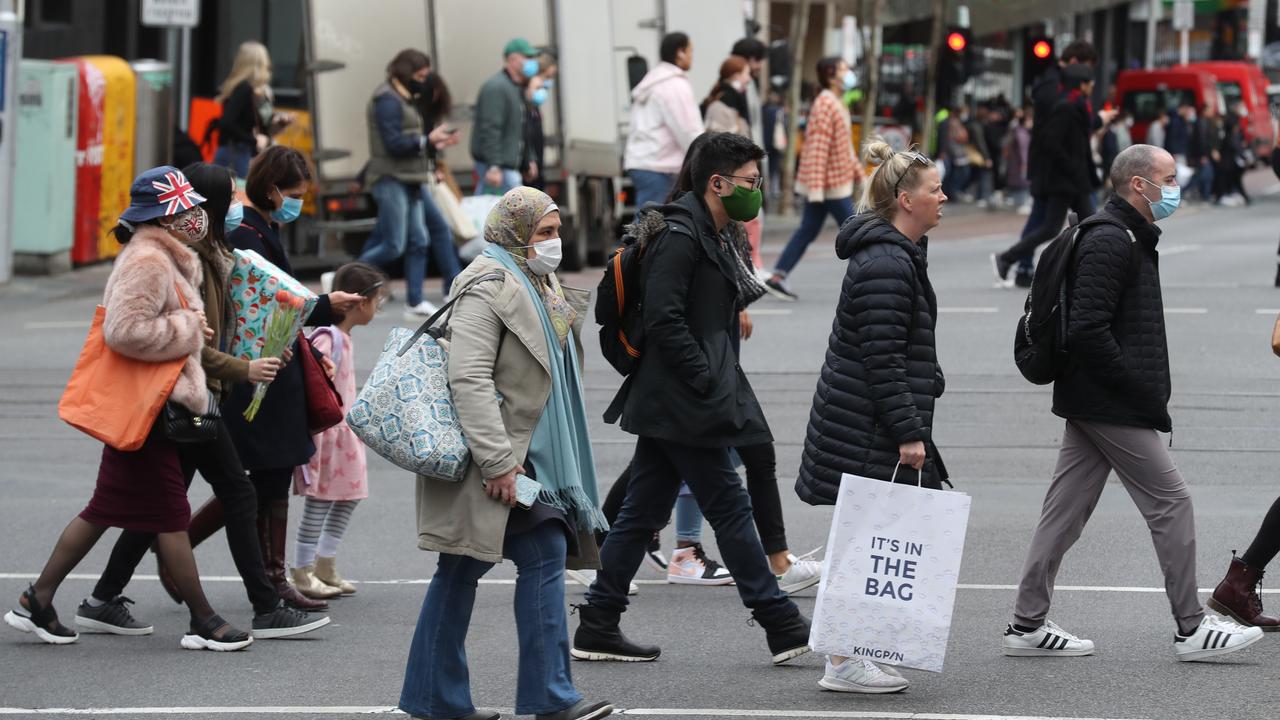 People in Swanston Street after Melbourne continues to recover from latest Covid lockdown. Picture: NCA NewsWire / David Crosling
NSW lowest recent figure was 965 on March 13.
More than 94 per cent of eligible Victorians are double vaccinated and the state has 49,921 active cases.
A total of 16,965 PCR tests were taken on Wednesday and 9,877 vaccines were administered at state hubs.
More than 94.5 per cent of the population in NSW is double vaccinated.
The uptick comes after a warning the BA. 2 sub-variant — or Son of Omicron — is continuing to sweep across the country.
Victorian Health Minister Martin Foley said the variant is "slowly but gradually asserting itself" to become the state's dominant strain.
"We do have advice that it is more infectious but I don't have specific advice as to the rate of that, but I've got no reason to disbelieve the NSW evidence," he said.
"It aligns with international evidence and we would expect that over time the sub BA. 2 variant will become the dominant variant."