Two people dead, one critical after separate stabbing attacks across Melbourne
Two people have died and an Uber driver is in a serious condition following separate suspected stabbings across Melbourne over a horror weekend.
Two people, including a teenager, are dead and an Uber driver is in a serious condition in hospital following separate frenzied stabbing attacks in inner city Melbourne over the weekend.
Police are investigating separate incidents that unfolded early Sunday morning roughly within an hour of each other in Coburg North and Docklands.
The first unfolded about 2.30am in Coburg North, after a 16-year-old boy was stabbed on Elizabeth Street, a Victoria Police spokesman said.
The teenager died at the scene.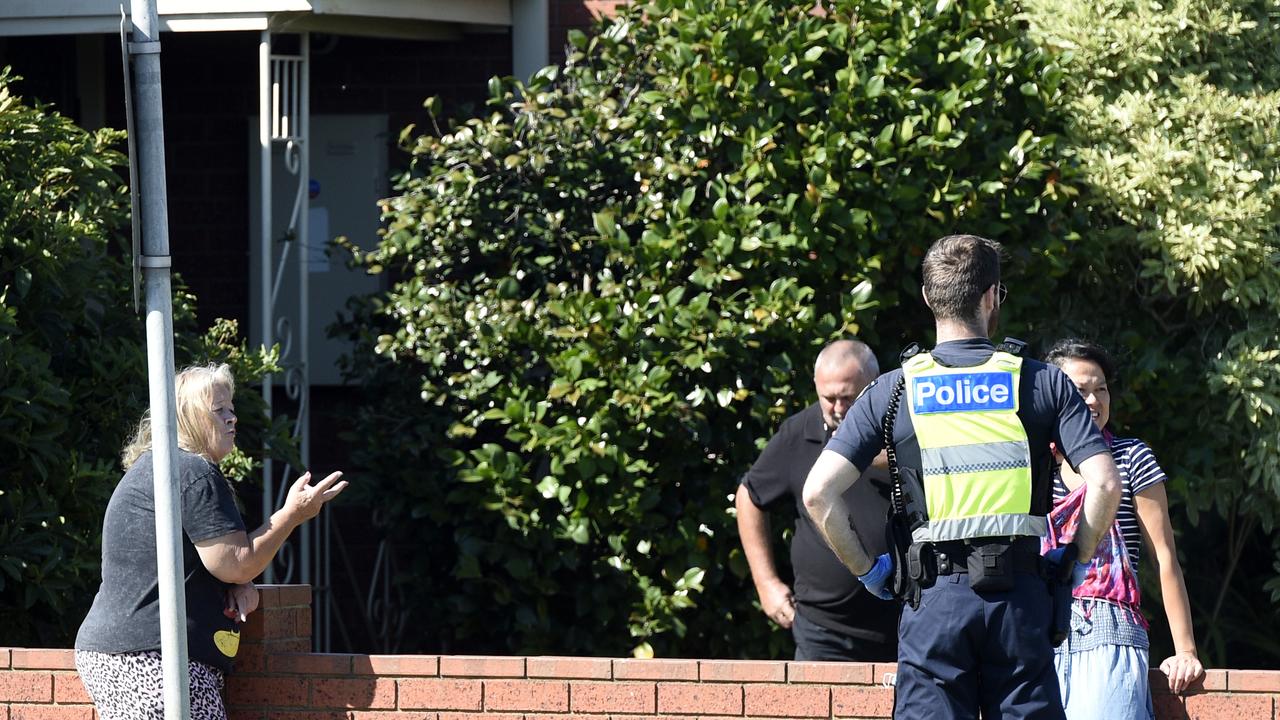 Police speak to residents around Elizabeth Street in Coburg North after an overnight murder. Picture: NCA NewsWire / Andrew Henshaw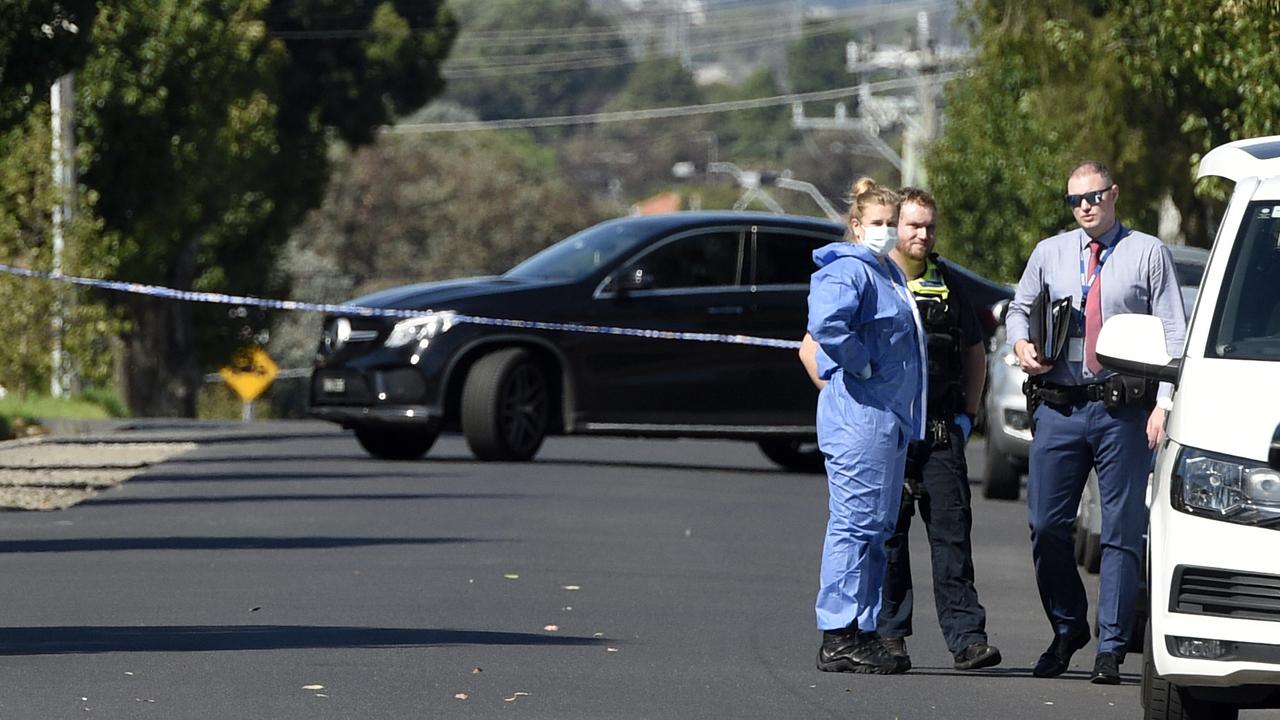 Police investigate around Elizabeth Street in Coburg North. Picture: NCA NewsWire / Andrew Henshaw
Less than one hour later, around 3.20am, emergency services were called to Bourke St, near the Harbour Esplanade, following reports of a brawl between a group of men.
Officers discovered two men with stab wounds upon arrival.
Both men were rushed to hospital but one man died a short time later.
The second man remains in a critical condition.
Police have urged anyone with information or CCTV or dashcam footage to come forward.
Forensic police examine one of two silver cars believed to be involved in an incident at Melbourne's Docklands. Picture: NCA NewsWire / Andrew Henshaw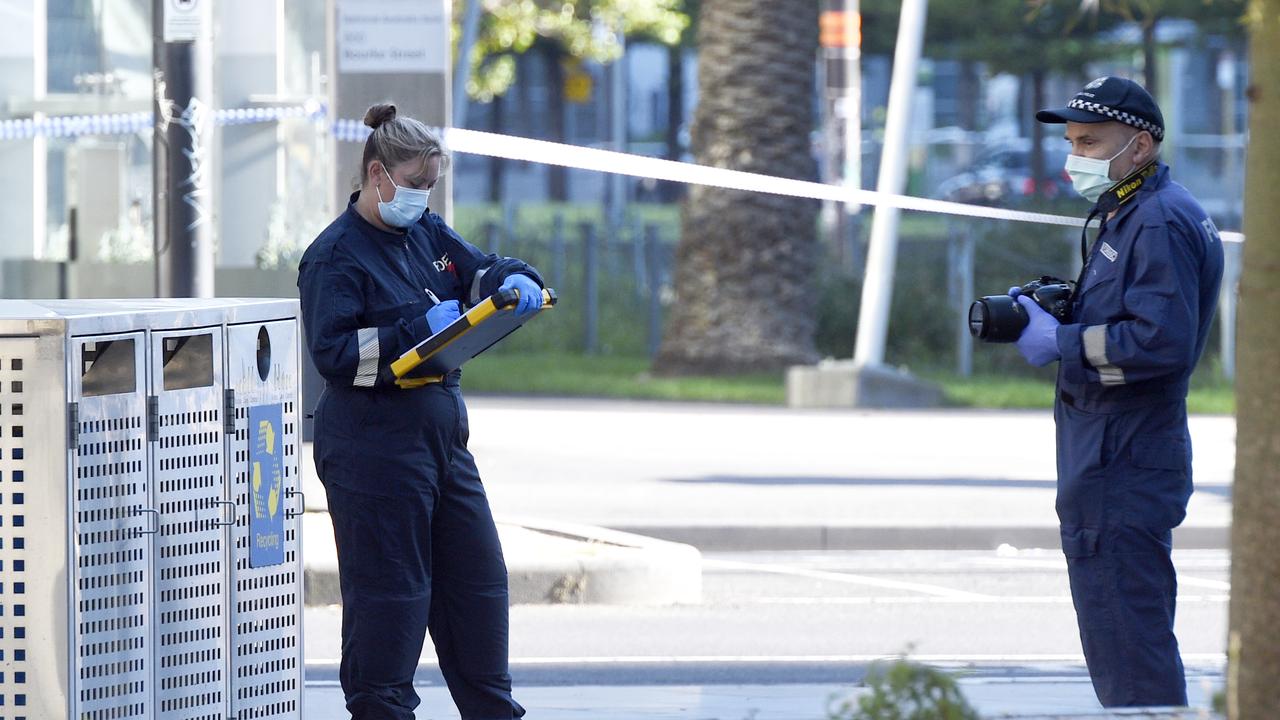 One man died in hospital following the Docklands incident. Picture: NCA NewsWire / Andrew Henshaw
Later on Sunday morning, another man was found wounded in Richmond after an ambulance was called to a Wiltshire St property, where a man aged in his 20s was found with non-life threatening stab wounds to his lower body about 8.30am.
The man was taken to hospital in a stable condition and police are speaking with a number of people at the scene.
At least four police cars and numerous officers were at the scene.
A section of Swan and Wiltshire streets was cordoned off to foot traffic.
Pakistani Student Hassan Ahmad is in critical condition after he was stabbed seven times in the back and had his car stolen. Picture: facebook
The weekend of violence also included an Uber driver who was stabbed in the back several times by passengers who then stole his car.
The driver was taken to the Royal Melbourne Hospital with serious injuries after he was assaulted by two men on Johnston St in Fitzroy during the early hours of Saturday.
The two unknown male passengers later abandoned the driver's grey Mazda 3 shortly up the road.
Emergency services were called when the driver entered a Johnson St service station seeking help around 3.40am Saturday.
The Pakistan Consulate General identified the driver as Mr Hassan Ahmad and said he remained in a stable condition.
"Our Consul visited Royal Melbourne Hospital today (Saturday) where Mr. Hassan is admitted. Doctors have described his condition as stable.
"The Consulate General will remain in touch with Mr. Hassan, his friends and family and provide every possible assistance."
The identities of the offenders are still unknown.
Anyone with information has been urged to contact Crime Stoppers.