Police probe whether crash that injured three officers was deliberate
A senior constable remains in a critical but stable condition following a "horrific" head-on collision in Queensland, as officers probe if the
police
vehicle was deliberately targeted.
The 37-year-old, who was driving, and two other officers were responding to a reported stabbing in Caboolture, north of Brisbane, yesterday.
Another vehicle allegedly came speeding towards them, hitting their marked car head-on.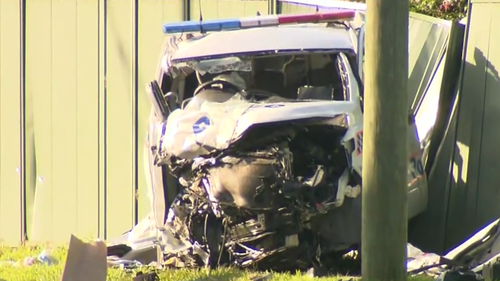 Police are investigating if the officers were deliberately targeted by the driver of the other car.
"It's really difficult to say at this point in time," Superintendent John Hallam said.
That driver is too badly injured to be interviewed yet.
Police bosses say it was a "miracle" anybody survived with the vehicle's windscreen completely smashed and the side door peeled off.
"There was no reducing of speed by the suspect and how they survived is just an absolute miracle," Police Commissioner Katarina Carroll said.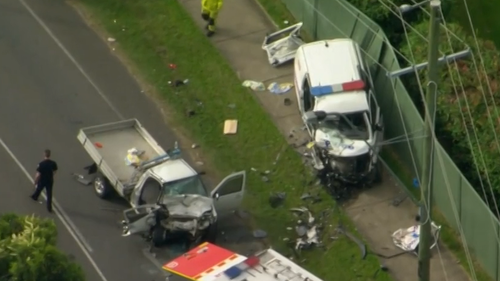 Ian Leavers from the Queensland Police Union said the event would be felt throughout the entire policing community.
"Policing is inherently a dangerous job," he said.
"This will have a ripple effect right across the state of Queensland and right across the country.
"Make no mistake, it was horrific."