Shocking clip of Sydney Harbour shows murky brown deluge
Sydney's first sunny morning after two long weeks of heavy rain has illuminated a gross issue with the city's water.
The Bureau of Meteorology reports that Sydney's Observatory Hill had dumped on it 617mm of rain in the last two weeks. That extraordinary figure is only slightly less than the total amount of rain in the first three months of last year.
Footage taken from a flight uploaded to Twitter shows the scale of the muddiness in the Harbour.
Sydney residents are more accustomed to seeing the waters of the Harbour in a deep blue.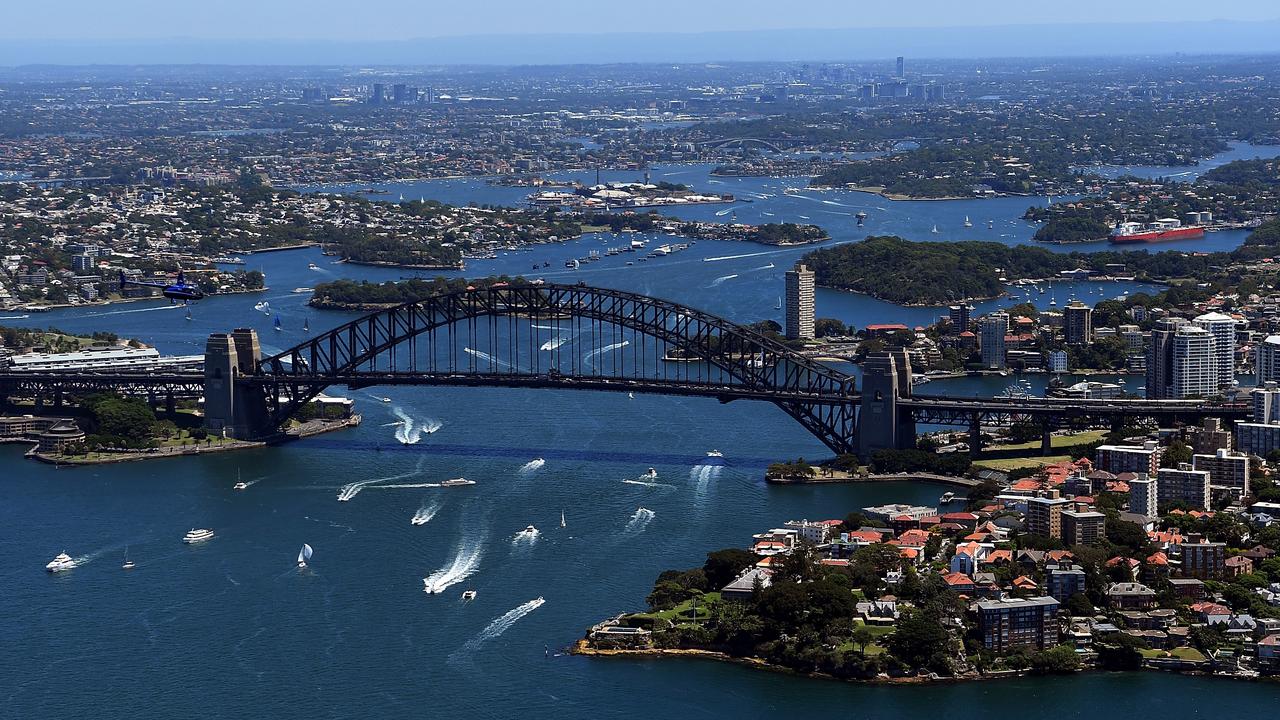 Aerial photo of Sydney Harbour in more regular times. Picture: Sam Mooy / AAP
Weatherzone wrote that the discolouration may be due to the unusually high levels of rainfall in western Sydney. Sydney tends to receive more rainfall near its east coast and less in its western regions which presumably have more built-up soil and mud that in the last two weeks flowed into rivers that feed into the Harbour.
UNSW water expert Stuart Khan told The Sydney Morning Herald that the main factors behind the discolouration were (1) pollution that washes off hard surfaces such as roofs, (2) erosion from gardens and landslides, and (3) sewage overflows, an emergency mechanism to prevent sewage from backing up in residential homes.
Record rainfall and flooding have wrought havoc in parts of NSW and Queensland. The Prime Minister announced yesterday a slew of support payments to those affected by flooding, including two extra weekly payments of $1000 per adult and $400 per child for people who have already claimed the disaster recovery payment.