In Sydney, this Ukrainian banker raises funds for the war effort
After three weeks lying unconscious with a severe case of COVID-19, 87-year-old Ukrainian woman Lyudmila Budkin woke up in hospital in Moscow.
"She went into the hospital not knowing what is going on, well before what is going on now," her son, Sergey Budkin, founder of Ukraine-based investment bank FinPoint, tells AFR Weekend.
Mrs Budkin has since checked out of the hospital and is the care of her daughter, Mr Budkin's sister, in Russia.
"One of the greatest concerns for our family is how do we explain to her what has happened? You can imagine … it's as if Australia started a war against New Zealand. It's a level of how bizarre things are."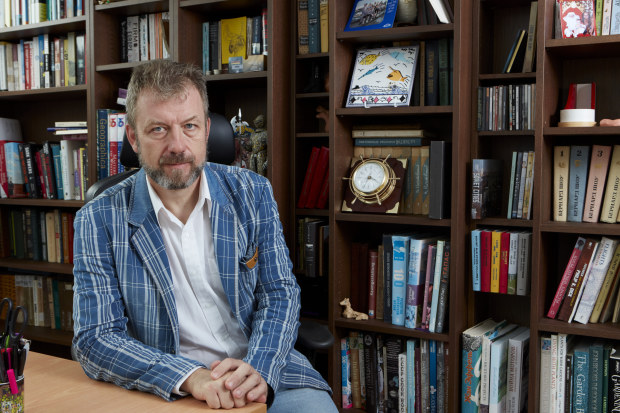 Moscow is also isolated from the world, both geographically and in terms of diversity of media, which poses another challenge in breaking the news about the Russian invasion of Ukraine to his mother.
And in the last few days, Mr Budkin has begun to realise that he may never see her again, and that she may never make it back to her native Ukraine.
Speaking from the southern Sydney suburb of Burraneer Bay, Mr Budkin struggles to answer the question, "how are you?"
"When somebody asks you how you are doing, you have two choices: You can say, 'I'm fine,' or you can start saying how you're actually doing, and then it may take a couple of hours."
Mr Budkin has just returned from Cyprus, from where he was meant to fly to Kyiv for a board meeting. However, the war prompted him to return to Sydney, where he has spent half his time since 2010.
His firm specialises in bringing foreign investment into Ukraine and selling Ukrainian businesses to strategic investors. FinPoint has also advised the Ukraine Ministry of Finance for the last six years.
"As of December 1, 2021, I was a founding partner in the business worth anywhere between $10 to $15 million. Zero debt because we were an advisory business," he says, referencing a Forbes Ukraine article published in early February.
"As of today, the revenue for 2022 for my business from Ukraine is projected to be zero. The worth of the business is also zero."
The financial loss is devastating but Mr Budkin believes the No. 1 priority is to "defend the motherland".
He has guaranteed wages for his 16 staff members until the end of the year, regardless if they continue working or join the military. Everything else made will be donated to the Ukrainian army.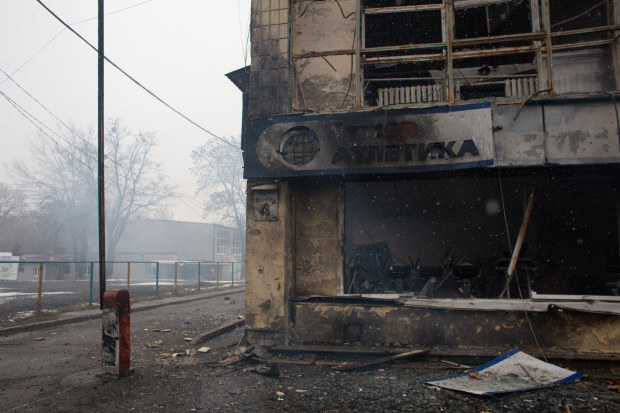 After the annexation of Crimea devastated his business in 2014, he and his business partners have ensured they keep enough extra cash to cover salaries for at least a year – even if the business makes no money.
"Priorities are priorities. There is no business as usual any more."
Uglier and bloodier
If he were there, he says he'd be taking up arms. Born before Ukrainian independence in 1991, Mr Budkin carried out his two years' compulsory service in the Russian military.
It was good training, he jokes. "I can probably assemble and disassemble the AKM rifle with my eyes closed within 25 seconds because of that."
In Sydney, he has spent the last week driving between Sydney's Bellevue Hill, Coogee and Cronulla, navigating torrential rain, fundraising and picking up medicine to send back to cancer patients in Ukraine.
"Driving in the rain is not like being in the trenches under mortar fire from Russia, so it's the least I can do."
He hopes growing discontent in Russia will trigger the end of the conflict. But he's not optimistic, predicting the war will persist until the end of the year.
"I am afraid that we are in it for a relatively long run," he says. "And it looks like it's getting uglier and bloodier."